Pieprz i Wanilia vol. 3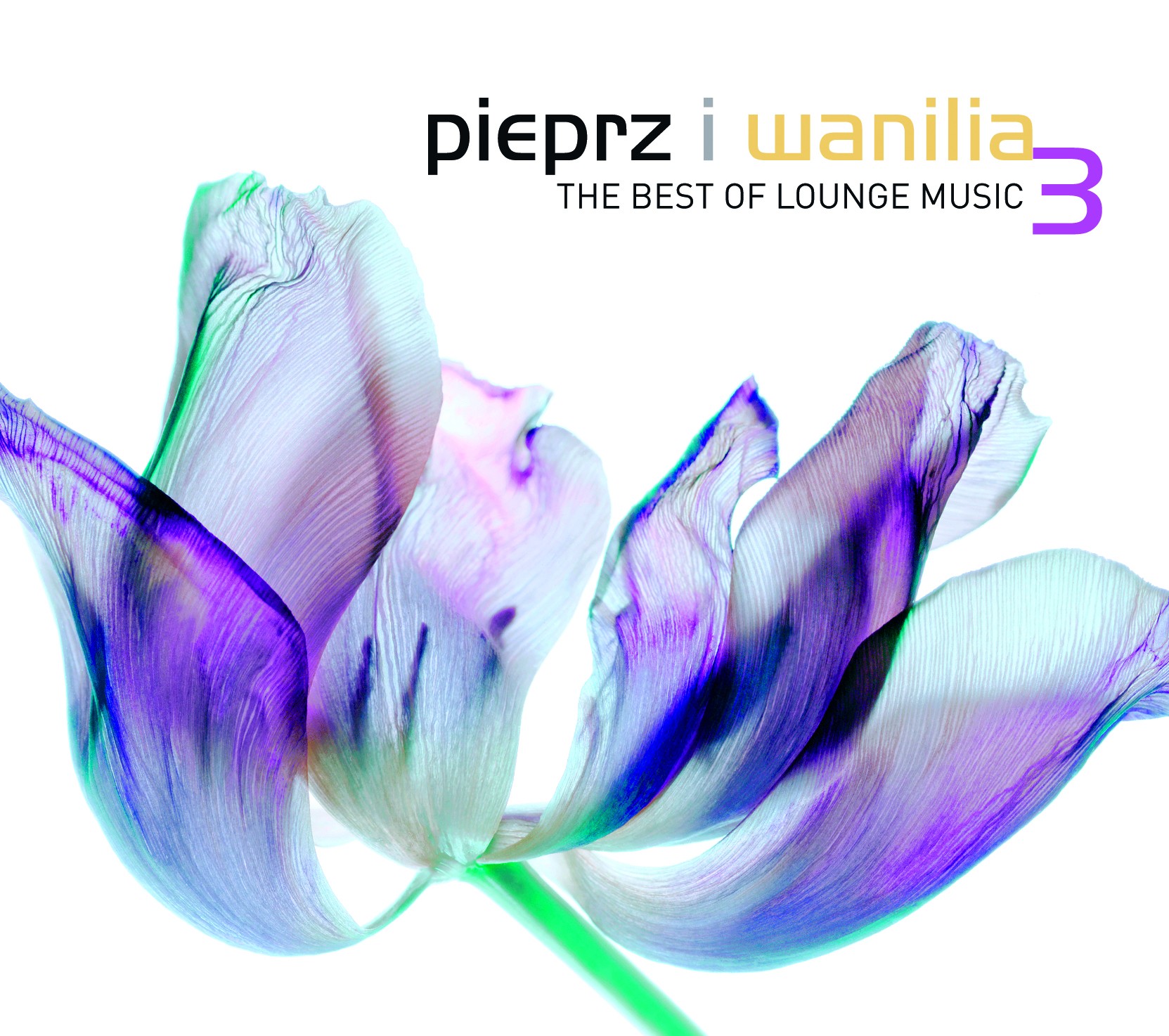 On 18th of November 2006 is the stores there appeared the third part of the excellently received in the Polish market album "Pieprz i Wanilia vol. 3. The Best of Lounge Music". The music mix, for which the repertoire was chosen by Stanisław Trzciński, was published by STX Records, together with a phonography firm EMI Music Poland.
"Pieprz i Wanilia vol. 3" is a continuation of a musical journey in time and space. The sounds in this album will take the listeners to a faraway journey, starting with South and North America, through Africa and Europe, to the Far Asia; from classic soul to modern sounds of nu jazz and chill-out. "Pieprz i Wanilia vol.3" is over 160 minutes of tasteful, exotic sounds. It's the third stop on the way around the world music and as Stanisław Trzciński asserts – the series creator, certainly not the last.
With every next part we are joined by more "travelling" fans, curious for musical adventures. This is promising. After the first, green, watery edition and the second, fiery part of the album it's time for a more subtle, floral, breath of wind part.it doesn't mean that the album is less energizing. I hope that this time as well it will prove to be a courageous, interesting, ethnic album – said Stanisław Trzciński.
The creators of "Pieprz i Wanilia vol. 3" again found their way to a music often inaccessible and unattainable for an "average" listener.
 To be guides in the third part of the album we have convinced such musicians as Simply Red – in a more acoustic and Cuban version, charming Marianne Faithful, unfailing Charle Haden with his quartet Quartet West, excellent as usual Argentinian Goton Project, the master of Arabic vocals Natache Adas, black and as beautiful as Africa Angelique Kidio, recently a guest in Poland Macy Gray and many other excellent artists – added Stanisław Trzciński.
The album "Pieprz i Wanilia vol. 3", as the two recent editions, was published is exclusive Digipack 2CD Deluxe Edition. The album cover and well as the inside were designed by the creator of the musical compilation and the team working with him to let the audience enjoy not only good music but also original aesthetic look.
The entire series "Pieprz i Wanilia" was dedicated by Stanisław Trzciński to people who had effectively inoculated the curiosity for the world in us – Elzbieta Dzikowska and Tony Halik.
The album publication was accompanied by an intensive advertising campaign in the best and largest media in Poland. The media patronage over the album was picked up by:  Agencja Flash Press Media, Centrum Medyczne LIM, English School Speak Up School, and Club Oasis Fitness & Spa.
---
Tracklist for "Pieprz i Wanilia" vol. 3
CD 1
Paula Lima - Quero Ver Voce No Baile

Angelique Kidjo - Black Ivory Soul

Mark Murphy - Sconsolato

Natacha Atlas - Leysh Nat Arak

Djelem - Codru

Stereo MC's - Fever (Steve Hillage Mix)

El Lebrijano & Orchestra Andalusi de Tanger - Las Mil Y Una Noches

Nitin Sawhney - Mausam

Lata Mangeshkar - Na Main Dharmi Na Hi Adharmi

Lokua Kanza & Deep Forest - Ave Maria

Frederico Galliano - Bien Sofe de!

Chieko Kinbara & Liliana Chachain - A Espera

Simply Red - Something Got Me Started (new version)

Macy Gray - Oblivion

Senor Coconut y Su Conjunto - Showroom Dummies

Marianne Faithfull - The Wedding
CD 2
Donald Byrd - Bossa (Canto G. Bossa)

Wes Montgomery - The Shadow Of Your Smile

Quincy Jones - Along Came Betty

Joao Bosco - O Bebado e a Equilibrista (live)

Sarah Vaughan, Harold Maloney & His Orchestra - Summertime

Charlie Haden Quartet West - Low Key Lightly

Amalia Gre - Io Cammino Di Notte Da Sola

Sarah Jane Morris - Don't Leave Me This Way

Wolfgang Dauner Quintet - Take Off Your Clothes To Feel The Setting Sun

Bonus 'mantra' track: Vizy Alfred Tripti Shakya - Mahamrityunjay Mantra