Power speech is motivational speech or a lecture. This type of training was popularized in the United States and Western Europe. Usually it is an unconventional occurrence.
In the case of culture scholars, as well as the creator and head of the STX Music Solutions agency, who has had extensive practical experience on the Polish and European music market for over a quarter of a century (long-time artists and repertoire director of Universal Music Polska, organizer of hundreds of concerts, shows, music galas and festivals), his Power Speech gives a huge dose of motivation, practical tips and interesting knowledge.
Speech by Stanisław Trzciński, who has been an interlocutor, expert and guest of many TV stations in Poland for many years, and also lectures at the SWPS University (where he is a PhD candidate) and Collegium Civitas in Warsaw, also has 8 years of experience in running a two-hour weekly broadcast on Radio PiN, or actively participates in numerous conferences, fairs, trainings and symposia as a valued host and leading panel discussion - it is recommended for employees, human teams, managers and managers, as well as for other specialists, including individual clients from the world of business, marketing, sales, culture and sport.
Inspiration, a lighter atmosphere of the speech, theoretical knowledge mixed with anecdotes and the speaker's humor, as well as his transfer of invaluable practical knowledge, including behind-the-scenes, cause the unusual effect of a genuine desire to search for new solutions and creative ideas. The application of acquired knowledge in practice may take place immediately after the occurrence.
1. Passion and diligence - an idea for yourself on the example of the world of music. Why do we love music, how it has influenced people for thousands of years, who has been successful in the music market - from the nineteenth century to the modern digital world.
2. Road to the top in the world of music - motivating for teamwork. Motivating for daily exercises. Strategies of great musicians and conductors of the world's best orchestras in business.
3. The technological revolution on the example of the world of culture - cultural perspective of changes taking place in the digital world - myths and reality.
4. On the wings of passion - an unusual approach to building strong brands on the example of a brand alliance in the world of culture and on the Polish market of wine trading.
PARTICIPATION FOR AN ADDITIONAL MUSIC STAR
An additional option is the participation of a music star, or organizing a discussion led by Stanisław Trzciński with the additional participation of such characters, for example:
renowned artists, creators, musicians, stars of the Polish Showbiz, as well as other representatives of Polish culture (film, theater, writers etc.), national show business, music commentators or journalists, record publishers, concert promoters or managers of famous artists.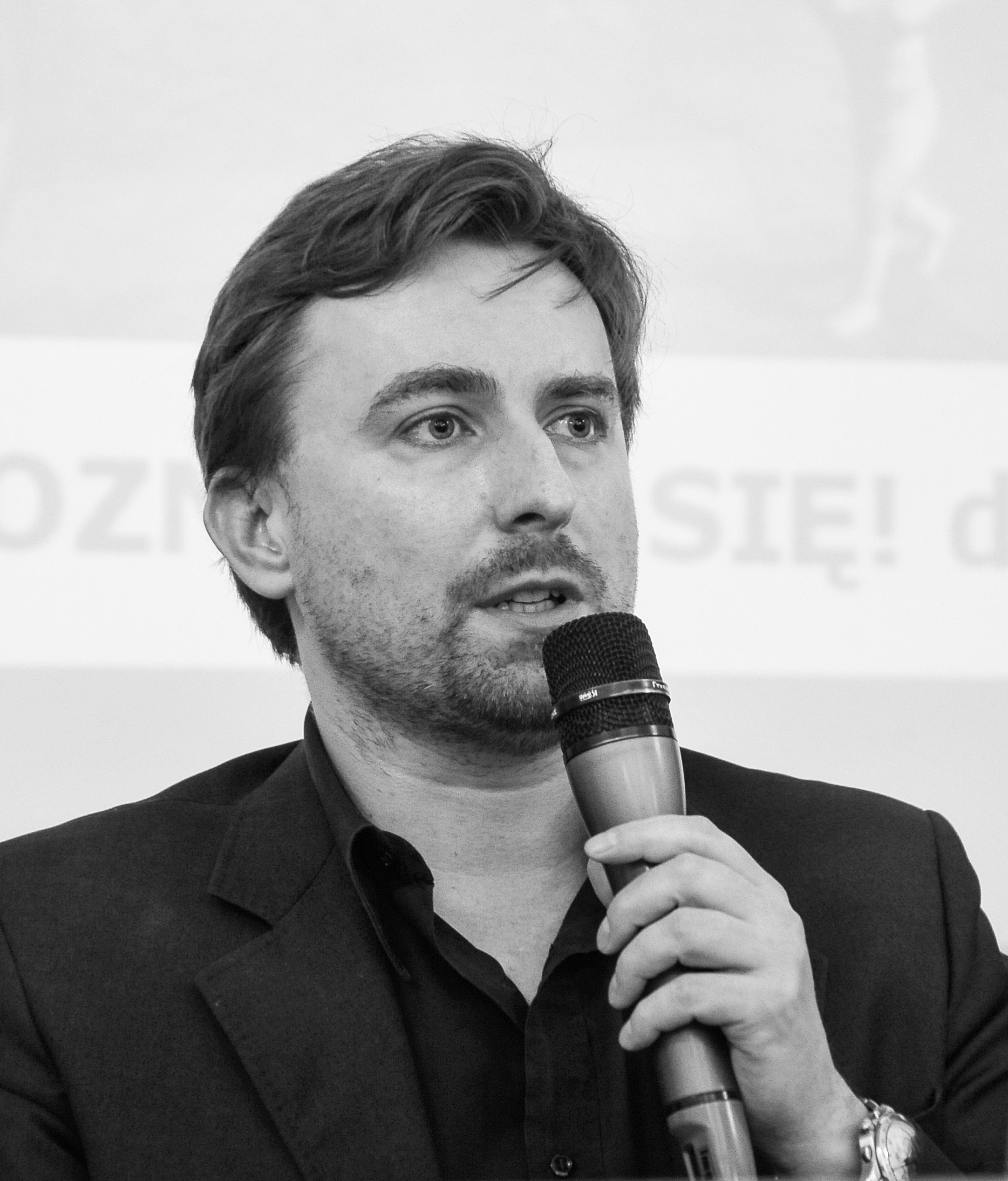 Photo by Andrzej Zgiet