June 02, 2022
Stanisław Trzciński's expert session at the Spotify Your Brand conference. All Ears On You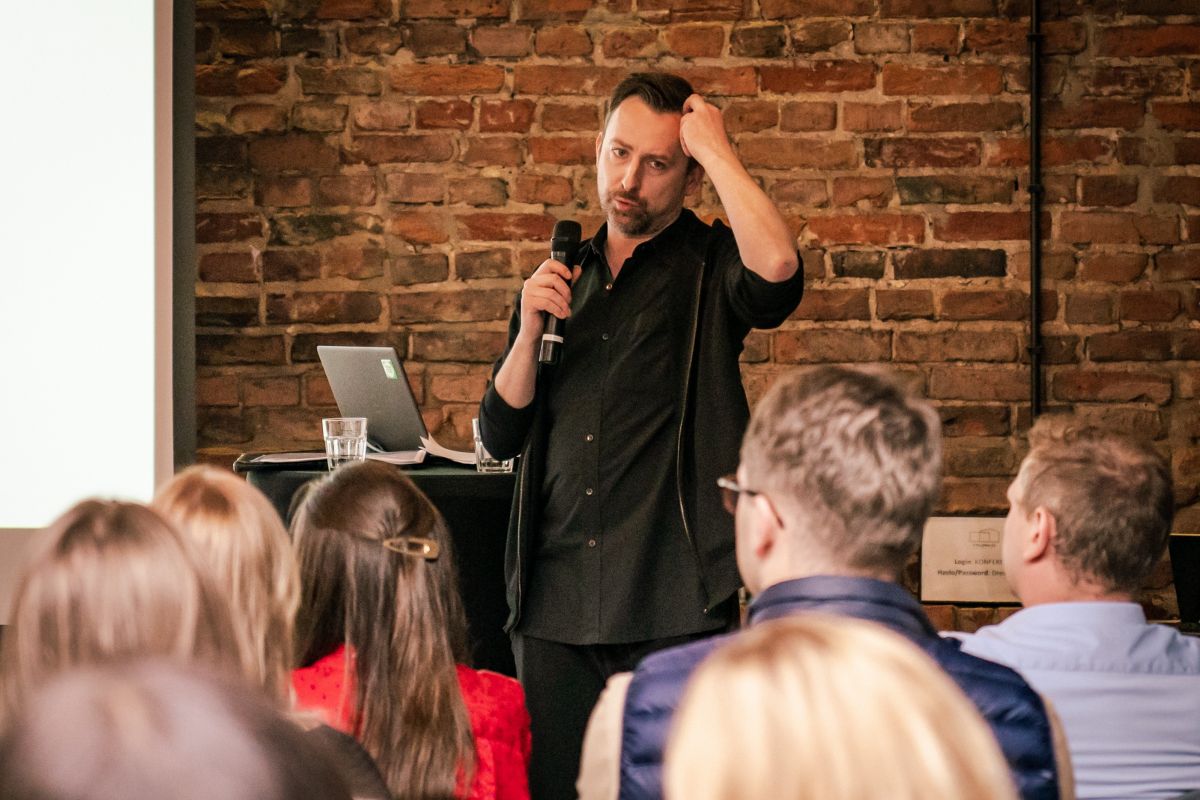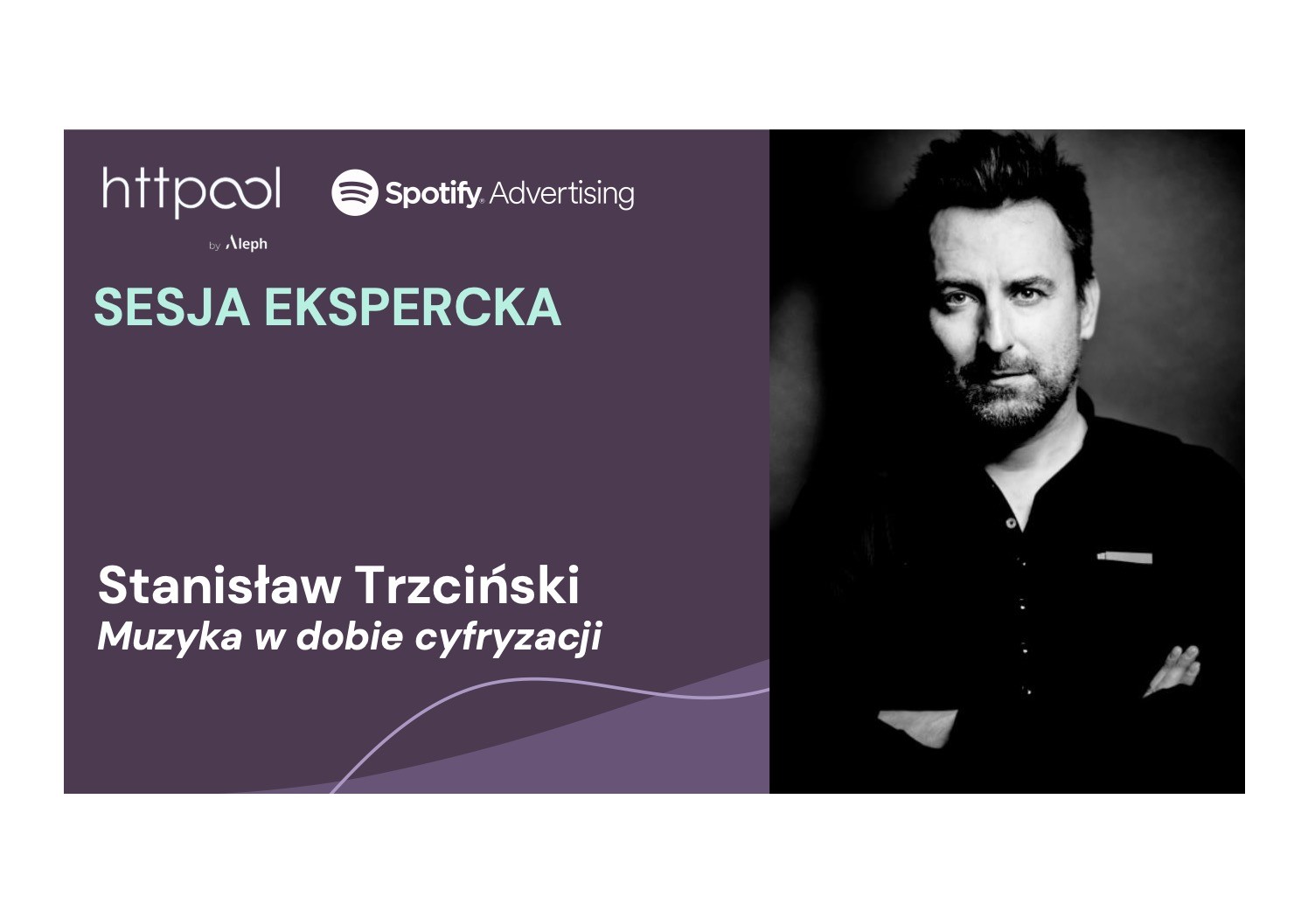 At the invitation of Httpool Polska, Spotify Polska, Spotify Advertising, Stanisław Trzciński - culture expert and CEO of STX Music Solutions appeared yesterday as the so-called key speaker during an expert session (knowledge and research) as part of the meeting / conference "Spotify Your Brand. All Ears On You" at Artbistro Stalowa52.

The event was addressed to several dozen representatives of leading international and Polish brands, who were encouraged to use non-standard creations using streaming intelligence as part of Spotify Advertising.

It is worth noting that Httpool is a strategic advertising partner of leading social media platforms around the world, such as LinkedIn, Twitter, Snapchat, Spotify, TikTok, Brainly, Facebook and Tripadvisor.
In his part, Stanisław Trzciński talked about, among other things, why music is important in people's lives and how streaming changed music consumption in the digital world. Moreover, what is the role of music in marketing communication, including advertising, how does music evoke emotions? Moreover, I discussed various trends, statistics, and the results of the latest scientific research. There were also curiosities etc.
 
Then, during the Inspiration Session, the Httpool team - headed by Grzegorz Marowski (SPOTIFY REGIONAL LEAD Poland & Baltics) and Izabela Biedrowska-Pawlak (SPOTIFY Sales Lead) - explained how to create a deep bond between the brand and Spotify recipients.
They provided data and numbers about Spotify. They presented what this website knows about music and what about its users. They explained what Spotify API (Advanced Programing Interface) is, as well as "their" Ad Pages. They showed how QR codes can be used for users and how Mircosites are created.
At the same time, they presented benefits and non-standard solutions, including examples of various integrated marketing implementations of many brands from Poland (less) and from the world (more) on Spotify. It was very interesting.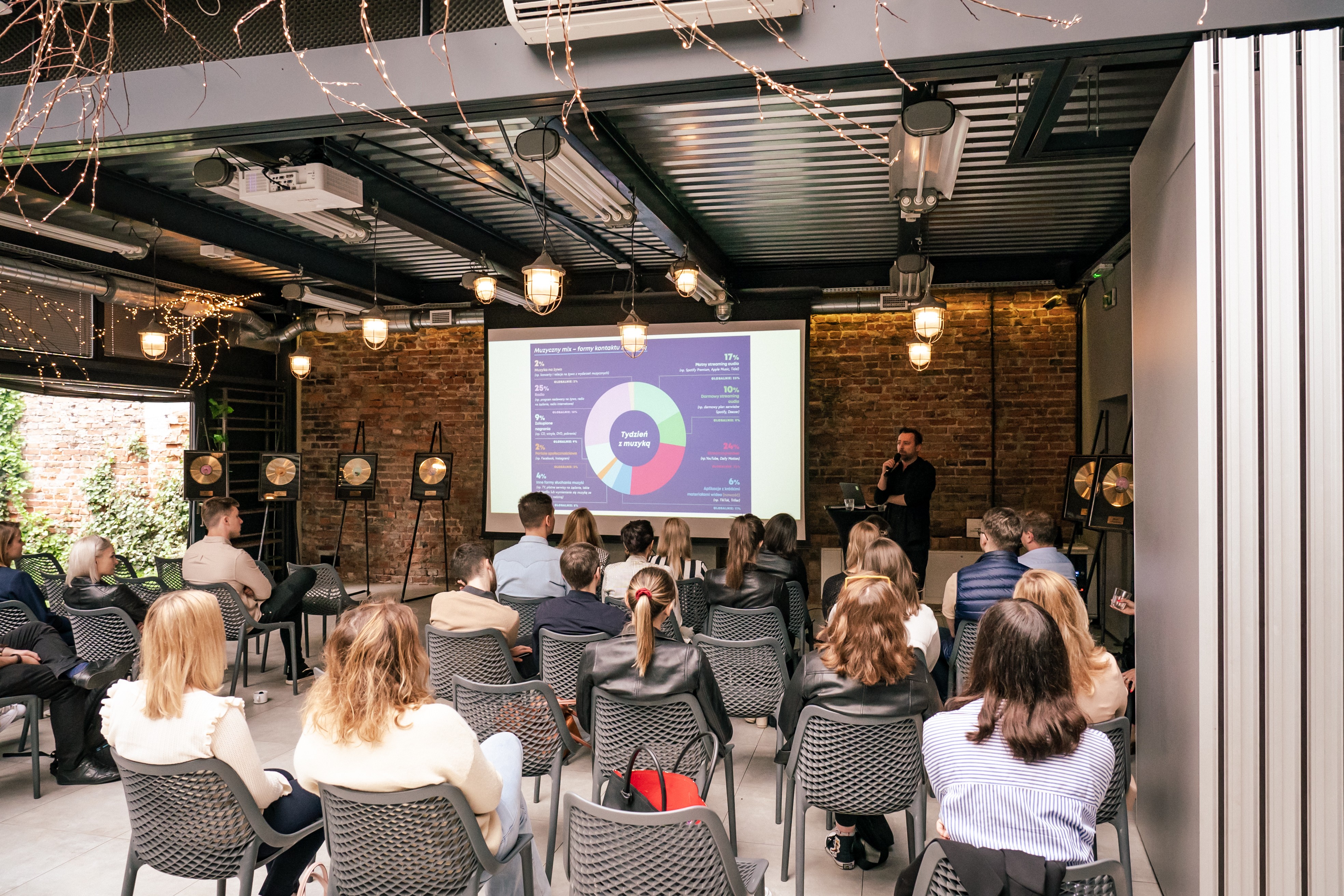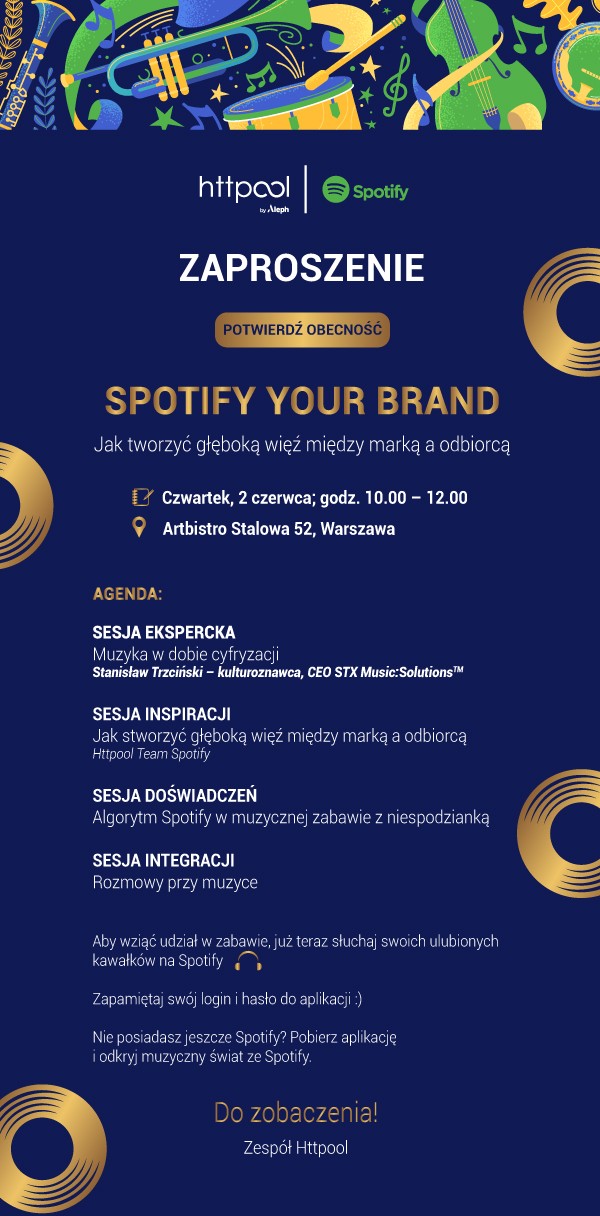 Finally, during the Experience Session, conference participants got to know the Spotify algorithm in practice and "live" during musical fun, which turned into an Integration Session.
 
Thanks for the invitation to Justyna Duszyńska (CEO of Httpool Poland). It was great and very inspiring to be part of your event.
 
Photo by Paweł Ossoliński / Httpool Polska.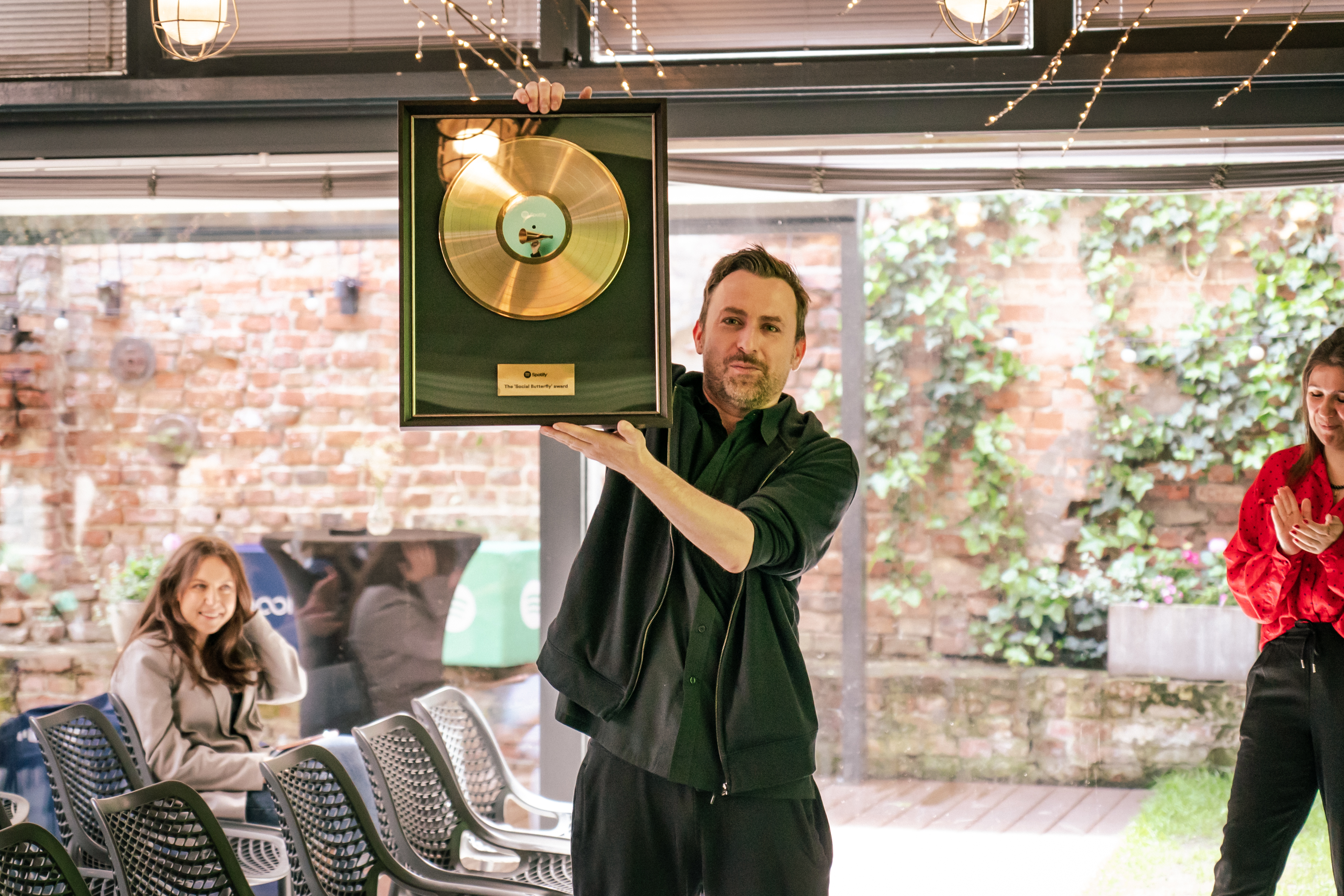 Share: